A Full List Of Beaver Builder Addon Plugins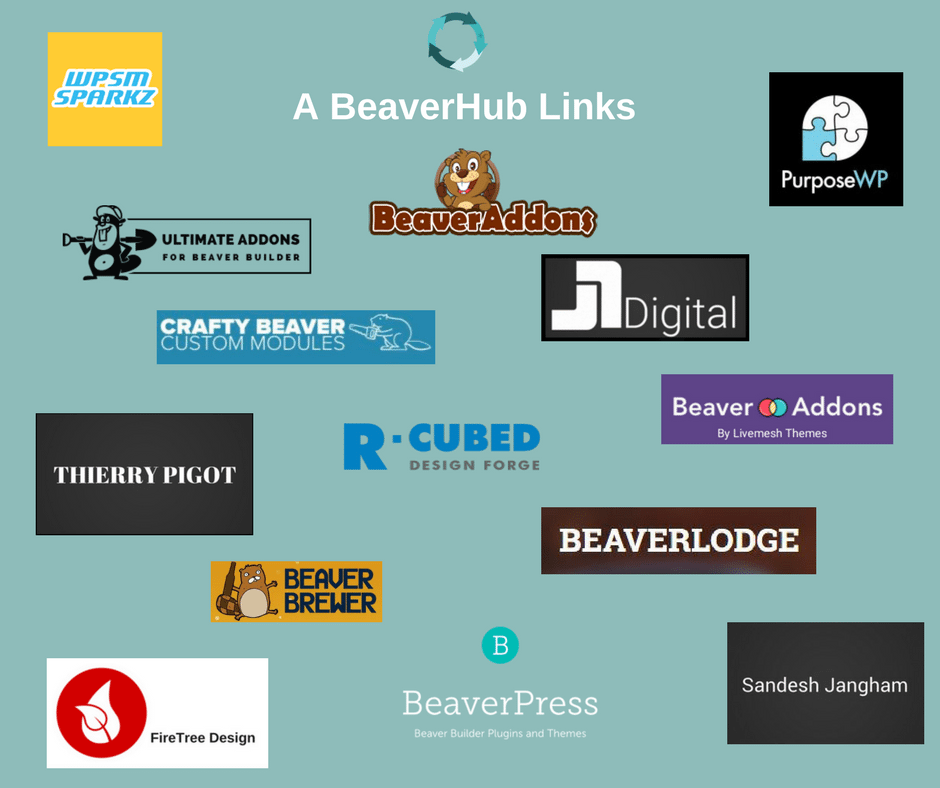 Looking For A Beaver Builder Addon Plugin?
Your in the right place !
Beaver Builder is, by far, one of the most popular Page Builders for WordPress. At Beaverhub, we're proud to promote  Beaver Builder and the many Free and Premium Addon Products, without bias or affiliate considerations. We use and appreciate how BEAVER BUILDER has changed the way we now approach website design and maintenance.
Enter our Ultimate List of Beaver Builder  Plugins.
We set out to create a list of available plugins and to make it as comprehensive as we could.  Listing both Free and Premium plugins from as many providers we could find. We've organized the list by providers viewing as  Free or Premium.
All
Beaver Addons (Ideabox Creations)
Beaver Addons (Livemesh Themes)
Beaver Brewer
BeaverLodge (West Coast Digital)
BeaverPlugins (Didou Schol)
BeaverPress
Clark Marshall
Crafty Beaver Custom Modules
Doug Belchamber
FireTree Design
Free Plugins
J7Digital
Jack Krielen
Louis Reingold
Map Steps
Ninja Team
Phpbits Creative Studio
PurposeWP
Quasel, Pods Framework Team
R Cubed
Sandesh Jangam
SiteOrigin
ThemeIsle
Thierry Pigot
Thomas Barregren
Ultimate Addons (Brainstorm Force)
WeAreWP
Webman Design
WooBeaver
WP Beaver World
WPSM Sparkz Team
All
Beaver Addons (Livemesh Themes)
Beaver Funnels
Beaverlodge Premium
Beaverplugins.com
Bradley Kirby
Cobalt Apps
Dam Good Beaver Builder Modules
FacetWP
FireTree Design
infiwebs
J7Digital
Paid Plugins
PowerPack Beaver Addons ( IdeaBox Creations)
ProBeaver
rakeshkashyap
Themeover
ThemeVan
Toolset
Ultimate Addons (Brainstorm Force)
WP Beaver World
WP SiteSync