A Full List Of Beaver Builder Compatible Themes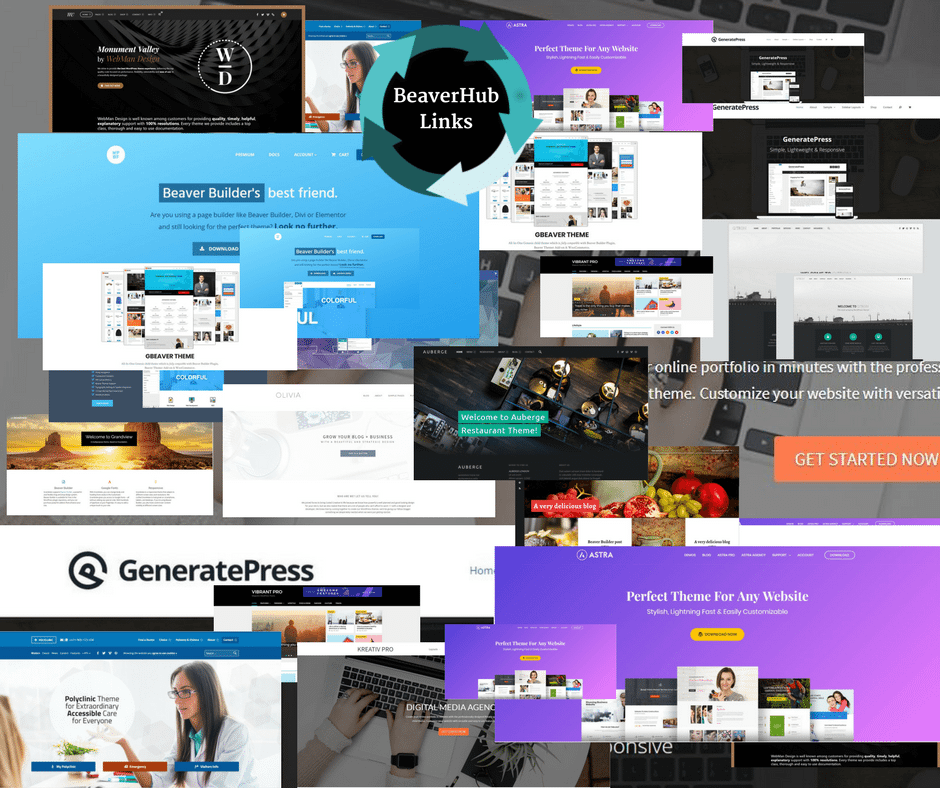 Looking For A Beaver Builder Compatible Theme?    Your in the right place !
Beaver Builder is, by far, one of the most popular Page Builders for WordPress. At Beaverhub, we're proud to promote  Beaver Builder and the many Free and Premium Compatible Themes, without bias or affiliate considerations. We use and appreciate how BEAVER BUILDER and BEAVER THEMER has changed the way we now approach website design and maintenance.
Choosing a theme is the basis of the WordPress Eco system.
There are many to choose from yet now with Beaver Builder you can choose the one platform to produce many different layouts and functional designs.
Beaver Builder Pro +  Beaver Themer  gives you a framework to build on and one that anyone can use.
Yet free themes like GeneratePress, Astra, Hestia + Beaver Builder Lite  coupled with other free plugins can still empower you to create a website to meet your needs.
Enter our Ultimate List of Beaver Builder  Compatible Themes.
We set out to create a list of available themes and to make it as comprehensive as we could.  Listing both Free and Premium themes from as many providers we could find. We've set out 3 lists - Premium | Free or Compatible.
All
Brainstorm Force
Brainstorm Force
Coded Creative
GeneratePress
IdeaBox Creations
iografica themes
Mapsteps
Premium BB Child Theme
Premium BB Template
Premium Themes
ProBeaver
SimplrPro Themes
Small Harbor
StudioPress
ThemeBeans
Themesquare
WebMan Design
WP BeaverWorld
WP BeaverWorld